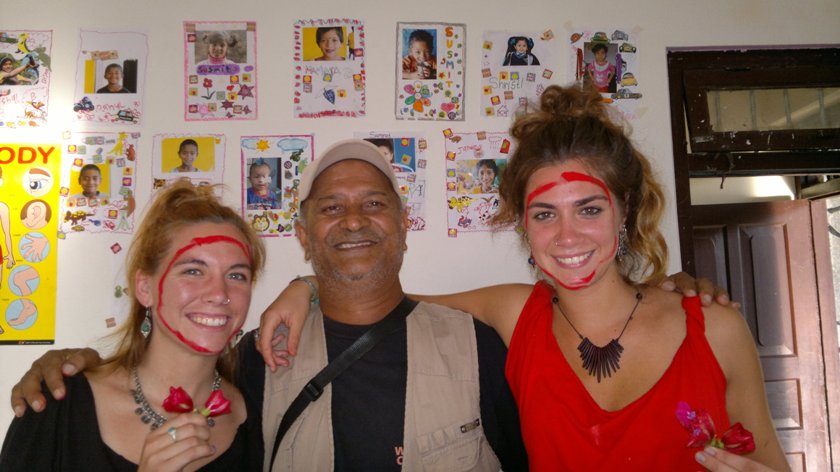 Thank you Dear Love Company!!!
Dear Love Company
When we arrived in this Orphanage we did not know much what to do,  there were 4 volunteers and they were doing their own activities on, so first day we only saw children, house mothers and the Organization. The other days we tried to hep them with children homework and we prepared them with some games they wanted so much . Children they do have their regular routine too. We supported their routine daily.
We also suggested children to wash their hands before eat and clean their teeth after food. We also suggested them when their clothes are dirty to change other clothes so they are now doing these simple things their selves.  They are changed and their habbit is changed.  But future volunteers need to remind them .  We played a lot with the children and they are very sweet. Sometime we prepared Spanish food for the kids they were very very happy and enjoyed our food.
Around 9.00 Am after food we helped kids to get prepared with their school uniform and get ready for school. And walked to school together with kids. When children inter to the gate of the school we were free until 3.00 Pm and went to school back to bring children to home.
Now we want to say thank you so much for your hospitality and giving chance to stay in this home. We hope that The Love Company will continue and will reach to a one of the beautiful home and help many children. Congratulation  for your work you do here. We hope we can come back another year and volunteer again . We will also send some clothes and photos which we took at the orphanage.
Thank you for all
Anna & Agnis
From Spain