Orphanage Teaching !!!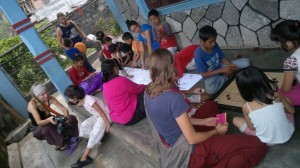 We are a small organization. We serve the neediest children in Nepal. Any volunteering you do, any money you donate, will go directly to benefit our children.
The Love Company needs volunteers from all over the world to help with our orphanage and our work, to spend time with our children and to have a "once in a lifetime" experience.