Welcome to The Love Company (TLC) NEPAL!
We are registered "NGO" to the Government of Nepal and (Social Welfare Council) of Nepal.
Let us remind you, we are after the devastating earthquake so be kind to spend your extra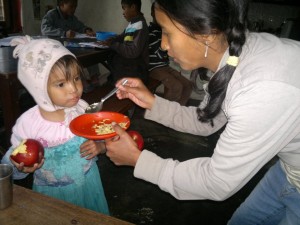 energy from your heart to bring better life to these underprivileged children of Nepal by contributing your soul to this land.
"TLC" was set up to help match volunteers with the orphan children in our non-profit orphanage in Pokhara, Nepal. TLC volunteers opportunity serve in Pokhara at our The Love Company Orphanage. We have 16 orphan children at our orphanage now from age of 5-13, some of them have no parents at all some of them lost their mothers, some of them lost their fathers, some of them are street children, some of them are rescued from slum area, some of them are rescued from child labor from hotel, some of them are coming from very very difficult situations for example their parents are alcoholics nevertheless we are trying hard to give them education, medical treatment and roof all children are safe, going to school and finding their future through their school education, there will be some more orphans coming to our orphanage in coming months. Please read our generous volunteers' testimonials!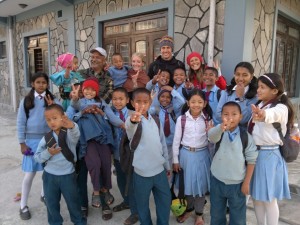 The Love Company offers orphanage volunteer child care program – the overseas volunteers will support day to day activities of the children's home where we have housed orphans, abandoned, street children deserve the support, love and devotion, they will give you smile.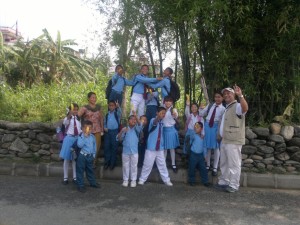 Volunteers teach Basic English, creative works and other subjects such as math and science to these eager learners. As a volunteer, you also organize tours, games, drawings, singing, dancing, painting and other activities that the children enjoy and also learn something at the same time. Volunteers may help the children prepare for school, and help with their homework.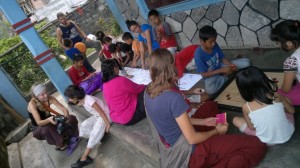 The Love Company also offers a safe and friendly environment teaching in community schools and stay in family houses, work in villages, getting to know rural Nepal. Volunteers can do construction work in Pokhara and in villages to help local communities and build homes for poor people. The satisfaction of our volunteers is always foremost.
We are a small organization. We serve the neediest children in Nepal. Any volunteering you do, any money you donate, will go directly to benefit our children. If you would like to see price list please go to Program on top of our page.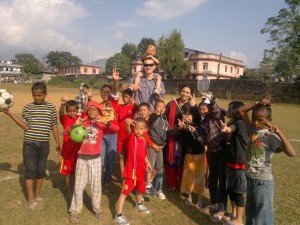 Why Choose The Love Company?
We think that our volunteer programs are unique compared to others. We provide a premier service that is transparent, cost effective, personal and flexible, making us different from other volunteer organizations. You may find very attractive website and attractive words what they do in Nepal at the end those big organizations have to send volunteers to small and local organization like us to work only few money comes to the ground where volunteers spend their entire time of volunteering.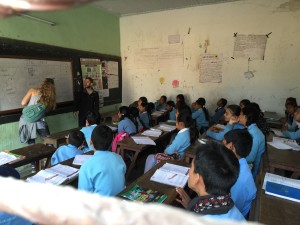 We are not affiliated with any volunteer organizations nor do we receive any government charitable funding. We are entirely dependent on the help of volunteers.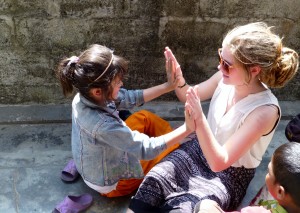 The Love Company believes that progress can only come with change.The best way for our developing nation to progress is through the exchange of knowledge. This is the gift we get from our volunteers. In turn, our volunteers learn a lot about Nepali traditions and culture.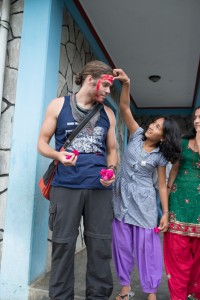 The Love Company focuses on a wide variety of activities: arts, crafts, basic hygiene, English as a second language, sports, gardening, dance etc. We welcome all types of enrichment thanks to our volunteers.
You could see whole Himalayan Annapurna range from your hotel in Pokhara Nepal. Most of our volunteers are females and males, they have offered kids homely atmosphere!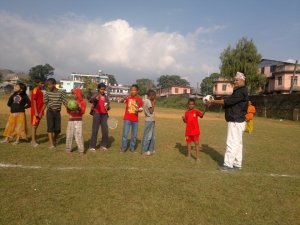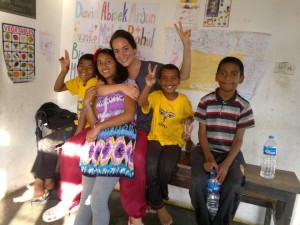 We have enlisted help from our German friend, Manuel Gerber , to use his PayPal to collect donations.

With love,
Founder Krishna Pokhrel
krishnaprasadpokhrel@yahoo.com
The Bank Info: Standard Charted Bank Nepal
Account Name: The Love Company
Account Number: 01189140501